Never Fail to Open a Can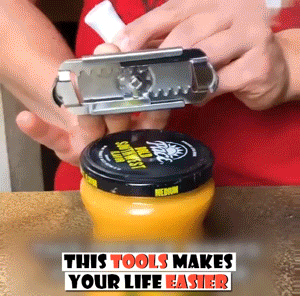 Older adults often find it hard to open jars, bottles, and other containers due to weakness in their hand, arthritis, or just reduced strength in their arms. Now you can conquer those stubborn jars without losing your mind when you have this Adjustable Can Opener!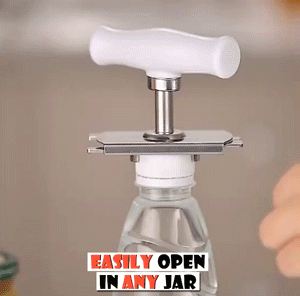 This opener features a ratchet mechanism and an ergonomically designed handle to offer you a good grip when un-lidding your bottles. It not only reduces the chances of getting injured but also decreases any risk of breaking your jar.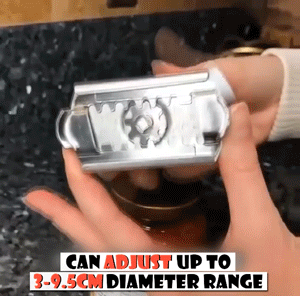 Highlights:
EASY TO TWIST:

 The steel teeth on the clamp grab the edge of the stubborn lid tightly and hold it the entire time you are twisting

NO MORE HAND STRAIN:

 Perfectly contoured, it allows you to open lids with no pressure on your hands

WIDE COMPATIBILITY:

 The jar opener is adjustable to fit most bottles and jars with diameters between 1.2 to 3.7 inches

LIGHTWEIGHT:

 It is easy to carry everywhere when having a picnic or outdoor party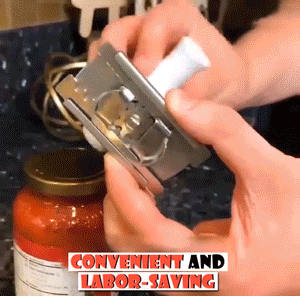 The size of the opener allows you to save on storage space and to easily move around with it
Due to its ergonomic design, the opener can be a great gift idea for people with arthritis or weak hands

Made from high-quality material that is resistant to rust and corrosion

It can be used to open jams, beer bottles, soda caps, and more

How to Use:
Adjust the clamp to its maximum length
Place the jar opener on the lid
Turn the handle counter-clockwise until the steel teeth grab the lid tightly
Hold the jar with one hand while twisting the handle with another hand to easily open the jar
Specifications:
Material: ABS + 430 Stainless steel
Size: 7.5 x 4.2 x 6.4 cm (L x W x H)
Handle Length: 16.5cm; 2.5cm in diameter
Weight: 130g
Color: White 
Package Includes:
1 x Adjustable Can Opener