Buy more than 3 to enjoy a 20% discount and

free shipping

, the discount code is "

OVER3

"
Imagine that you can go anywhere and blend into your life freely. The smoothie blender can make milkshakes, milkshakes, margaritas, or baby food without the limitations of ordinary blenders.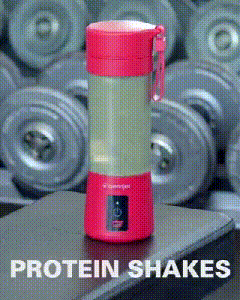 Now, no matter where you go, you can experience the freshest and most wonderful taste, because you have the BlendJet portable USB rechargeable blender. You can make 8-15 drinks in a single charge, just connect the USB port or charger to charge.
The world's most powerful portable blender®, 6-blade stainless steel blade, allows you to experience powerful performance anytime, anywhere! You can even break ice cubes. You don't need a kitchen or an outlet to enjoy delicious food.
In addition, it can clean itself. This means you never need to clean the mixer again. Just add water and a drop of soap and run it until it becomes clean!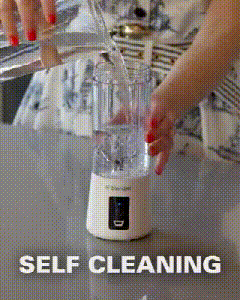 We interviewed thousands of experienced mixer users, asked them how to use the mixer, and designed its size according to the needs of most customers. It is compact and can be hung on the body with a shoulder strap or placed in a cup holder in a car. But it has a lot of choices, allowing you to make all kinds of favorite drinks.
There is also a built-in filter to filter out beverage residues.
Place your order now and use our free international expedited delivery service from California to your door. You can enjoy your favorite smoothie, milkshake, margarita or baby food within 6-9 days.