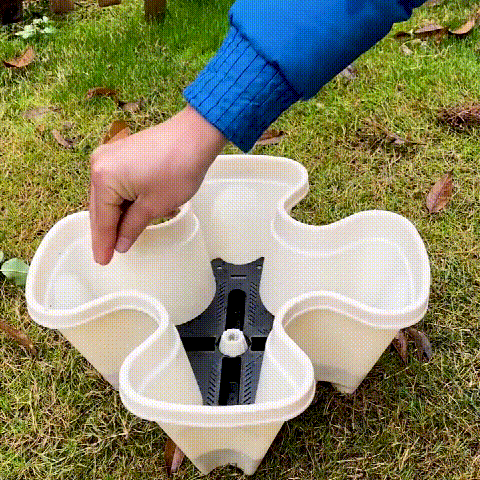 FEATURE:
STACKABLE- These unique herb and flower pots are designed to be able to be stacked upon one another. 3 planting areas per pot and 3 pots let you have up to 9 plants stacked vertically, saving space and creating a unique look!

VERSATILE- Planters don't need to be stacked! They can easily be separated and used individually. Place one into an empty corner to help fill up extra space!

STURDY BUILD- Durable plastic build gives pot added strength to keep it safe in outdoor environments. The sturdy interior bottom allows ample potting soil to be added and secured even while transporting or stacking planters.

PORTABLE- The small, sturdy lip hangs around the rim of the pot for portability of the planter, especially when planter is full of soil and heavier. The lip also reduces the potential of damage done to plants or flowers while transporting!
SPECIFICATION:
MATERIAL:Environmentally Friendly Plastic
WEIGHT:300g
SIZE:26*18*37.5cm